Custom Pool Design Process

Golden Landscapes is the leading custom swimming pool builder in Central Alabama.
We create stunning custom pools that transform your outdoor space into a luxurious haven. We understand that a well-designed pool is more than just a place to cool off; it's an extension of your lifestyle and an investment in your property. Our meticulous custom pool design process ensures that every detail of your dream pool is brought to life, tailored to your preferences and the unique character of your property.
Our Custom Pool Building Process

Initial Consultation
Our process begins with a personalized consultation, where our skilled design team meets with you to understand your vision, needs, and preferences.

On-site Property Measurement
We'll come to your home and measure the area to ensure our plans fit perfectly into your landscape.

Conceptualization and Design
Using state-of-the-art design tools, we'll present detailed plans to bring your custom pool to life.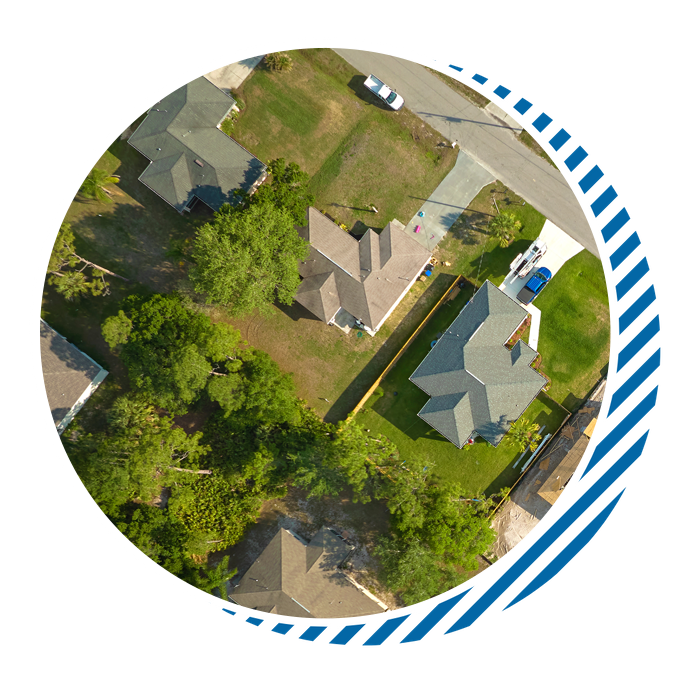 On-Site Property Measurement for Your New Swimming Pool
To ensure a seamless and accurate design process, we take the extra step of visiting your home to measure the property. Our team conducts a thorough assessment of the available space, taking into account any existing features, landscaping, and potential challenges. This on-site measurement allows us to create a design that maximizes your space's potential, ensuring a custom pool that perfectly fits and enhances your property.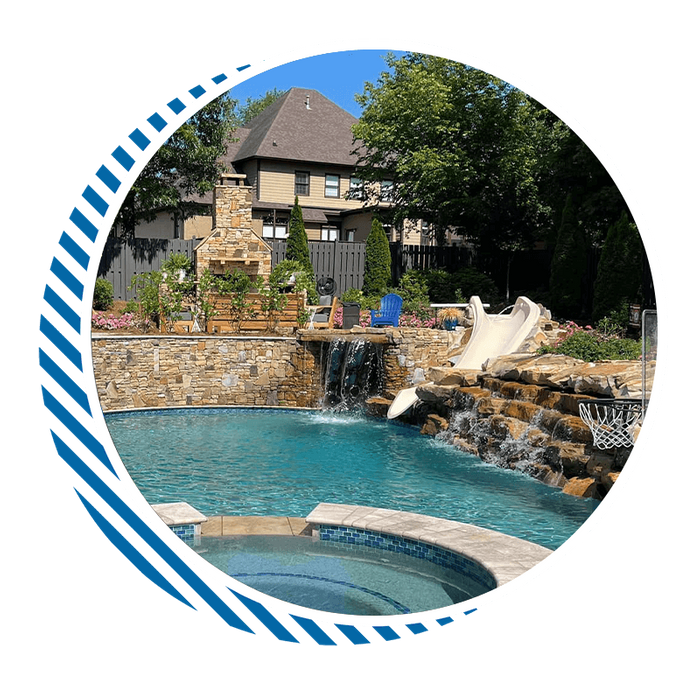 Material Selection
With the design in place, we guide you through a comprehensive selection of high-quality materials, finishes, and accents that align with your style and preferences. Every element is chosen, from exquisite tiles to elegant lighting, to create a cohesive and harmonious outdoor oasis. You can see design customizations and options at our showroom and collaborate with our team to ensure your pool is a dream come true.
Your Partner Every Step of the Way
Embarking on a custom pool project can be both exciting and overwhelming. We're committed to being by your side throughout the journey. From the initial consultation to the final touches, our dedicated team will be there to answer your questions, address your concerns, and provide regular updates on your pool's construction progress. We understand that open communication and a collaborative approach make the process smoother and more enjoyable for you.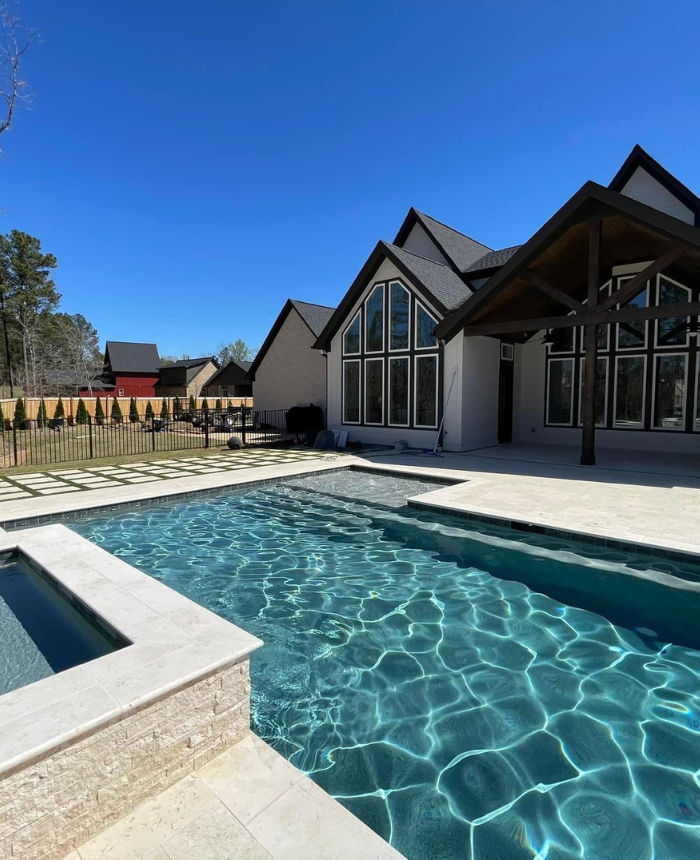 Why Choose Golden Landscapes for Your Custom Swimming Pool Design
When creating your perfect custom pool oasis in Birmingham, Tuscaloosa, and Auburn, Alabama, there are several compelling reasons to choose Golden Landscapes as your trusted partner.
Expertise and Experience: Our designers, architects, and construction experts deeply understand the complexities involved in pool design and construction.

Personalized Approach: We take the time to listen to your ideas and aspirations, translating them into a design that captures the essence of your vision.

Comprehensive Services: From the initial consultation to the final unveiling of your custom pool, we offer a wide range of services covering every process step.

Quality Craftsmanship: From the materials we use to the construction techniques we employ, our focus on quality craftsmanship ensures that your custom pool not only looks exquisite but also stands the test of time.
Transparent Communication: Throughout the design and construction process, we keep you informed about progress, timelines, and any potential developments.
Design Your Dream Pool Today
At Golden Landscapes, we believe that your custom pool should be a reflection of your lifestyle and a source of joy for years to come. Our Custom Pool Design Process combines creativity, expertise, and dedication to make your dream pool a reality. Ready to transform your outdoor space? Contact us today to schedule your quote.
What our customers are saying
Super impressed and extremely satisfied with the outcome!
"James came out asked what I liked, customized a design, and his crew put it together very quickly. Super impressed and extremely satisfied with the outcome!"
-Josh G.