Pool Services in Birmingham, Tuscaloosa, and Auburn Alabama
High-End Pools to Transform Your Yard Into a True Oasis
Golden Landscapes is proud to be your premier swimming pool contractor in Birmingham, Tuscaloosa, and Auburn, Alabama. With over 28 years of experience, we take pride in offering the finest landscape design and pool services in the region. Our team is dedicated to creating stunning outdoor living spaces that elevate your lifestyle and transform your home. Whether you envision a high-end custom pool, exquisite pool stonework, a captivating pool grotto, or a combination of these features, we are here to turn your dreams into a reality.


Custom High-End Pools to Transform Your Lifestyle
As experts in swimming pool design, our team at Golden Landscapes specializes in crafting custom high-end pools that perfectly suit your style and preferences. With our Landscape Design expertise and years of experience, we have the skills to bring your vision to life. Whether you desire a sleek modern pool, a luxurious resort-style oasis, or a tranquil natural retreat, our talented designers will work closely with you to create a pool that complements your outdoor space and enhances your lifestyle.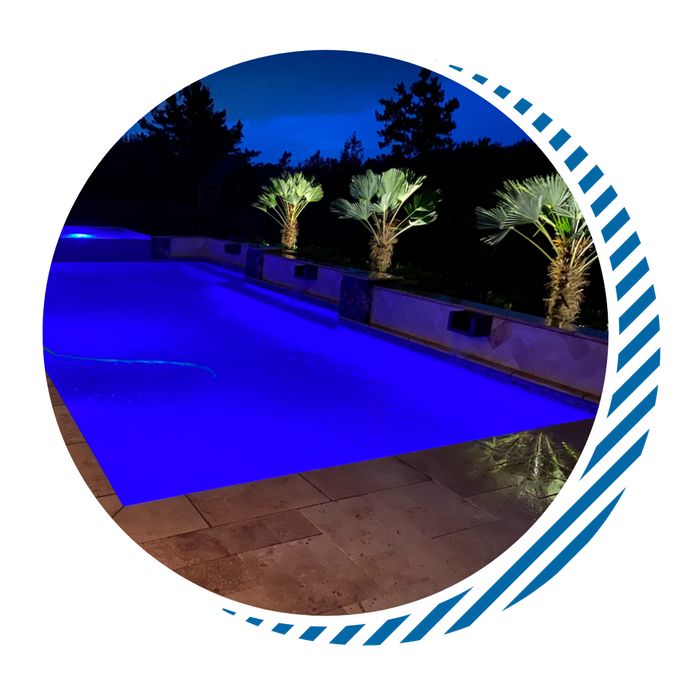 Gunite Pool Options
When it comes to durability, versatility, and design flexibility, gunite swimming pools are unmatched. At Golden Landscapes, we specialize in building exquisite gunite pools that are built to last. With gunite, we can create pools of any shape or size, allowing you to fully personalize your swimming experience. Our skilled craftsmen will meticulously construct your gunite pool using the highest quality materials and advanced techniques, ensuring a pool that withstands the test of time and provides endless enjoyment for you and your family.
The Best Pool Grotto
Elevate your pool experience with a captivating pool grotto designed by Golden Landscapes. Our pool grottos are masterfully crafted to blend seamlessly with the surrounding landscape, creating a serene and enchanting atmosphere. Whether you desire a natural rock grotto with cascading waterfalls or a more modern and elegant design, we have the expertise to bring your vision to life. Immerse yourself in the tranquility of your own private oasis with a custom pool grotto that combines beauty, functionality, and relaxation.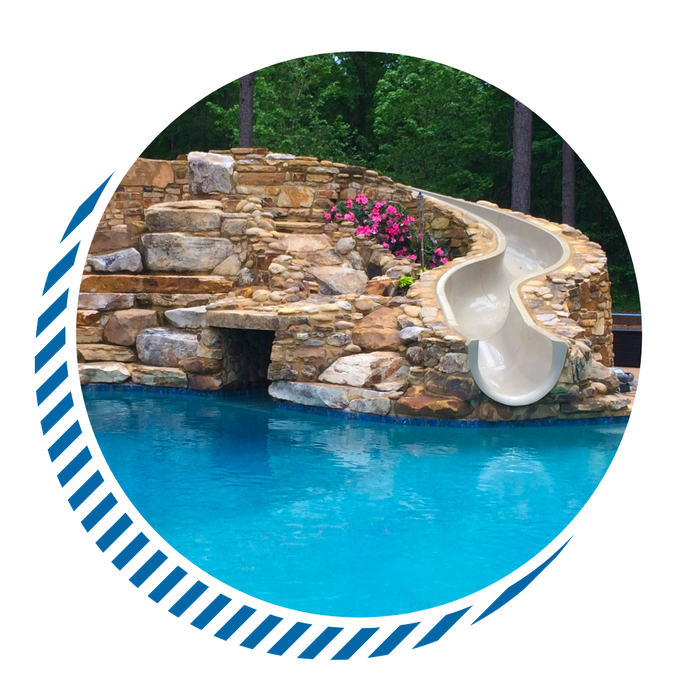 Excellent Pool Stonework
Accentuate your pool and landscape with exceptional pool stonework by Golden Landscapes. Our skilled artisans are experienced in creating custom stone features that add a touch of elegance and sophistication to your pool area. From beautiful coping and deck materials to intricate water features and fire pits, our pool stonework is designed to enhance the visual appeal and create a cohesive outdoor space. Let our expertise in pool landscape design elevate the aesthetics of your pool and transform it into a true work of art.
Contact us today to begin the journey toward your dream pool and experience the Golden Landscapes' difference firsthand.
What our customers are saying
Super impressed and extremely satisfied with the outcome!
"James came out asked what I liked, customized a design, and his crew put it together very quickly. Super impressed and extremely satisfied with the outcome!"
-Josh G.