Golden Landscapes is the leading custom swimming pool builder in Central Alabama.
Imagine stepping into your backyard and being surrounded by lush greenery and the soothing sound of cascading waterfalls. At Golden Landscapes, we understand the profound impact that a well-designed pool grotto can have on your overall pool experience. That's why, as dedicated swimming pool builders, we take pride in transforming ordinary swimming pools into extraordinary works of art. Our custom pool grottos are not just structures — they are captivating masterpieces that elevate your poolside haven to new heights. Discover how our expertly crafted grottos can transform your backyard into your own private oasis of relaxation and luxury.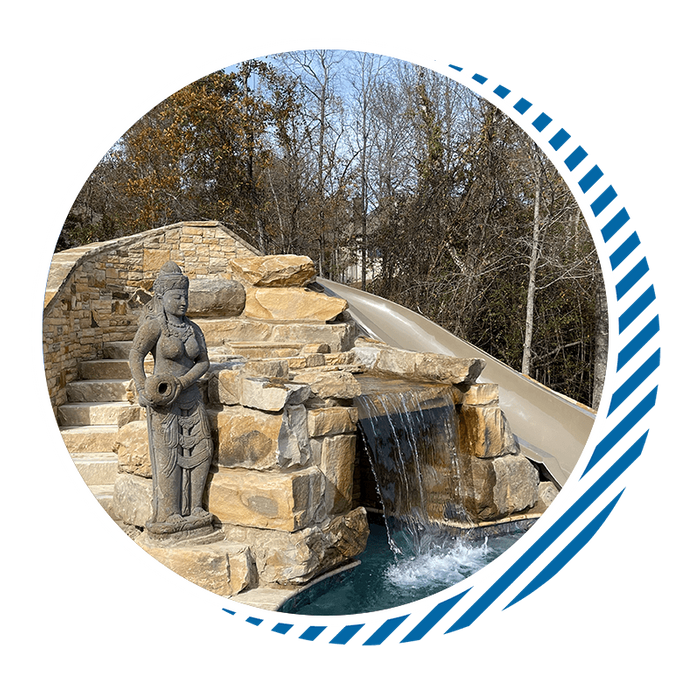 What is a Pool Grotto?
A pool grotto is a stunning and functional addition to your swimming pool area, designed to create a captivating atmosphere of natural beauty and tranquility.
These custom-crafted structures are inspired by the aesthetics of caves, rock formations, and waterfalls, seamlessly blending into the surrounding landscape. With meticulous attention to detail, our pool grottos mimic the beauty of nature, providing you with a secluded sanctuary right in your backyard.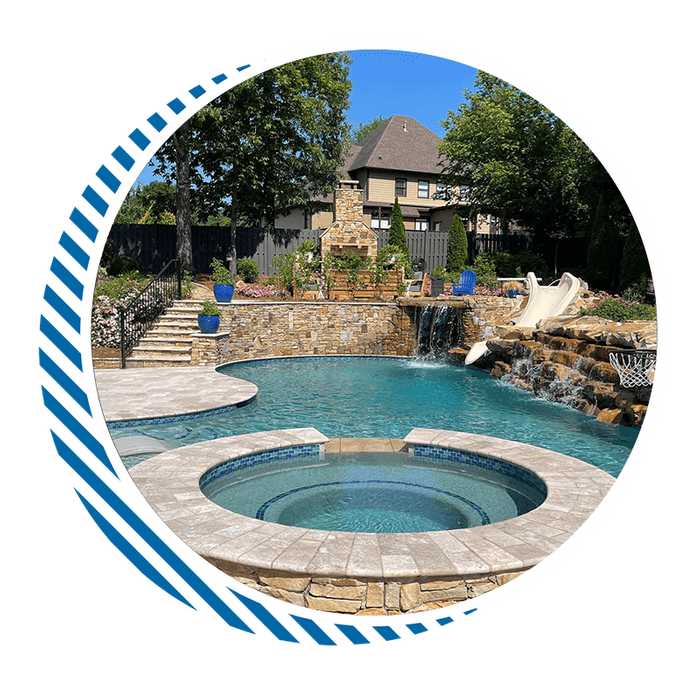 How Our Grottos Enhance Your Pool Experience
At Golden Landscapes, we believe that a well-designed pool grotto should do more than just look impressive — it should enhance your overall pool experience. Our custom-crafted grottos are meticulously designed to create a serene and enchanting ambiance, making your pool area a haven of tranquility.
The gentle sound of cascading waterfalls, combined with the natural aesthetics of the grotto, allows you to escape from the hustle and bustle of daily life and immerse yourself in pure relaxation. Whether you desire moments of peaceful solitude or vibrant social gatherings, our grottos can help elevate your pool experience and make every moment by the water truly special.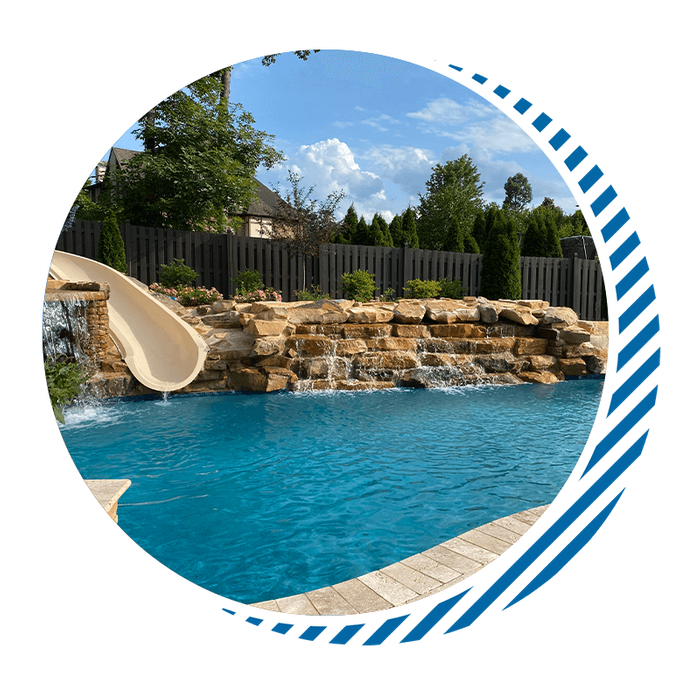 Types of Grottos
Our team offers a range of pool grotto designs to cater to your specific preferences:
Natural Rock Grottos: These grottos replicate the look and feel of natural rock formations. With intricate stonework and cascading water features, they create a rustic and earthy ambiance, perfect for those seeking a close-to-nature experience.

Modern Designs: For a more contemporary look, we offer grottos with sleek lines, minimalist designs, and sophisticated lighting options. These grottos add a touch of modern luxury to your pool area while maintaining a sense of tranquility.

Customized Creations: We understand that your vision for the perfect pool grotto may be unique. Our team of skilled designers and builders can work with you to create a fully customized grotto that reflects your individual style and preferences.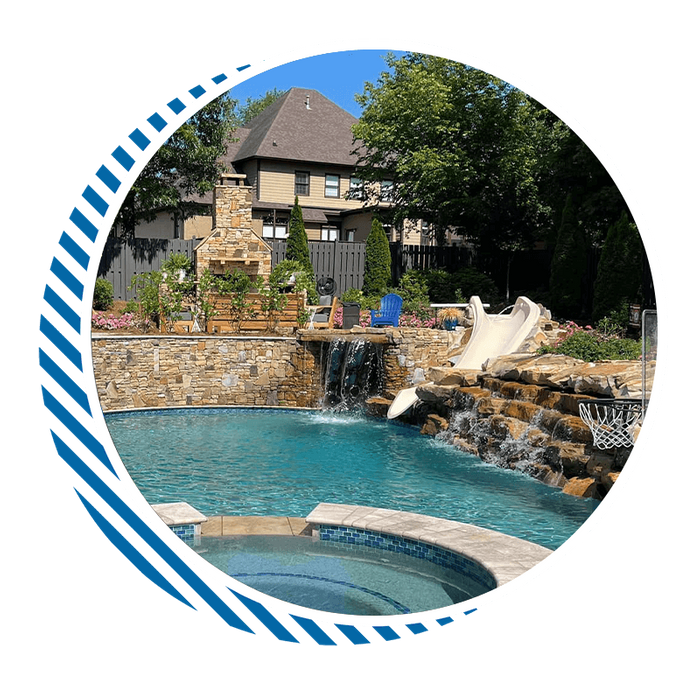 Why Choose Us?
With over 28 years of industry expertise, our team at Golden Landscapes stands as the premier choice among swimming pool builders. Our dedication to quality craftsmanship ensures that every detail of your pool area, from materials selection to construction, is executed with precision. We pride ourselves on a customer-centric approach, collaborating closely with you throughout the project to ensure your vision becomes a stunning reality. Work with us, and let your pool grotto journey begin with a team that is dedicated to enhancing your pool experience.
Design Your Dream Pool Today
At Golden Landscapes, we are not just builders — we are creators of captivating and transformative pool grottos that redefine your poolside haven. With a range of grotto styles to choose from, you can create an outdoor aesthetic that takes your outdoor space to the next level. Contact us today to take the first step toward a better backyard experience!
What our customers are saying
Super impressed and extremely satisfied with the outcome!
"James came out asked what I liked, customized a design, and his crew put it together very quickly. Super impressed and extremely satisfied with the outcome!"
-Josh G.