Create Your Custom Pool
When it comes to transforming your backyard into a luxurious oasis, custom pools offer a perfect blend of functionality and aesthetic appeal. Swimming pool builders with a passion for design and expertise in various pool construction techniques can bring your vision to life. Our team at Golden Landscapes specializes in creating custom pools, and we can help you construct the perfect pool for your backyard. With our expertise in gunite, shotcrete, concrete, and vinyl liner pools, as well as our commitment to incorporating pools seamlessly into the landscape, Golden Landscapes stands out as a top choice for those seeking the ultimate custom swimming pool experience. Learn more about our custom pool services and contact us in Birmingham, Tuscaloosa, or Auburn, AL, to schedule an appointment today!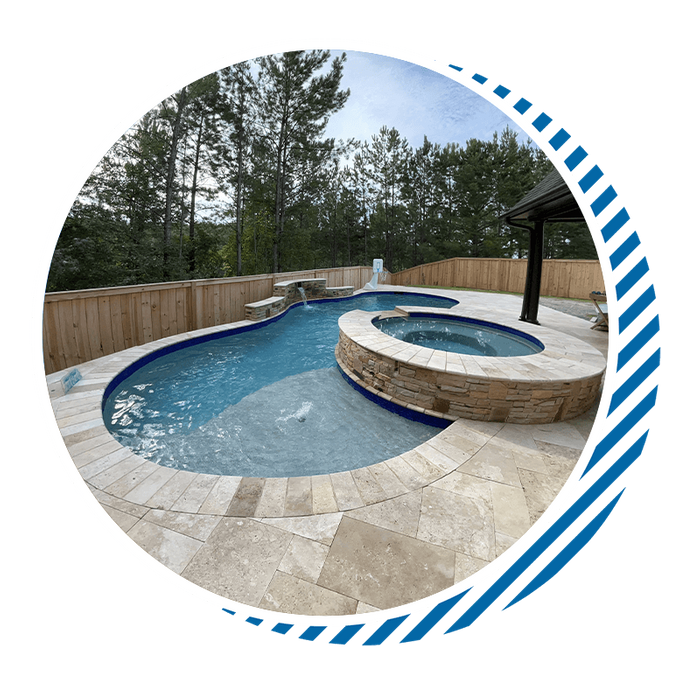 Gunite and Shotcrete Pools
Golden Landscapes specializes in constructing gunite and shotcrete pools, which are renowned for their durability and versatility. Gunite and shotcrete allow for complete customization, as they can be molded into any shape or size, accommodating unique design elements and features.
These pools are constructed by spraying a mixture of cement, sand, and water onto a steel framework, resulting in a solid and long-lasting structure. With our team's expertise, clients can expect expert craftsmanship and a pool that perfectly fits their preferences and needs.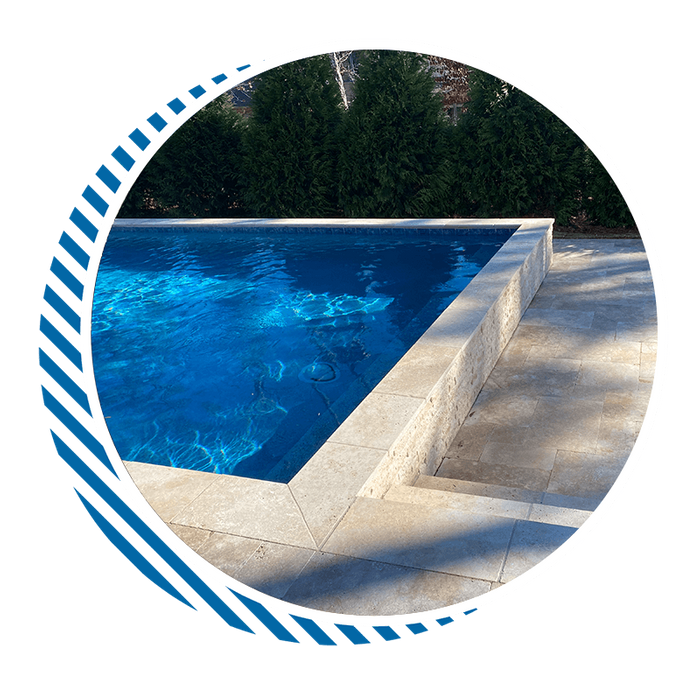 Concrete Pools
As experienced custom pool builders, Golden Landscapes also excels in constructing concrete pools. Concrete pools offer endless design possibilities and can be tailored to meet specific requirements.
With meticulous attention to detail and a commitment to quality, we craft concrete pools that are not only visually stunning but also built to withstand the test of time. When you choose us as your custom pool builder, you can expect a durable and luxurious pool that seamlessly integrates into their backyard landscape.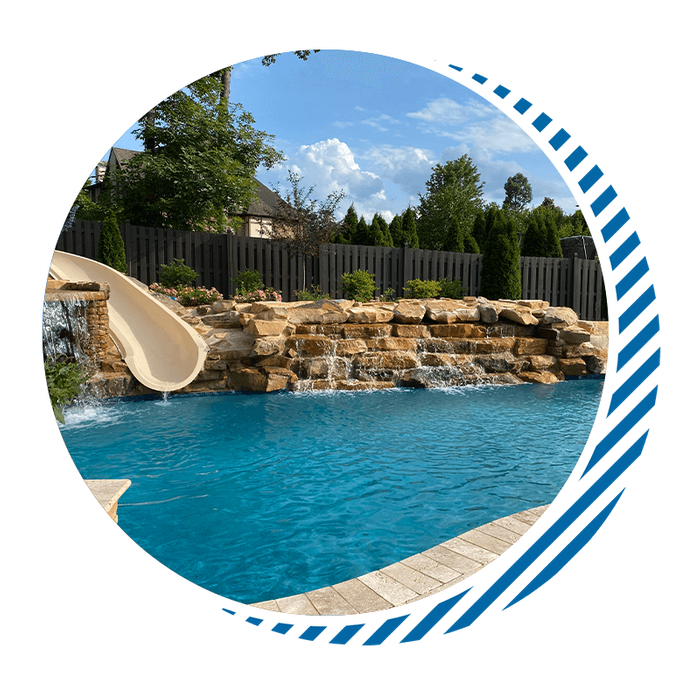 Passion for Design and Landscape Integration
With an immense passion for design and a commitment to integrating custom pools seamlessly into the landscape, Golden Landscapes is the top choice for custom pool construction. With a landscape design degree from Auburn, our team possesses a deep understanding of how to create harmonious outdoor spaces. We work closely with clients to capture their vision and create a pool that complements the existing yard features, such as plants, hardscapes, and architectural elements. With the use of premium materials like PebbleTec finishes, our team of professionals ensures that your pool becomes an integral part of your backyard's overall landscape, creating a cohesive and visually striking outdoor living environment.
Create Your Custom Pool
Golden Landscapes is a leading choice when it comes to creating your dream custom pool. Our expertise in gunite, shotcrete, concrete, and vinyl liner pools allows for endless possibilities in design and customization. With a passion for design and a commitment to landscape integration, we go above and beyond to create pools that seamlessly blend into their surroundings. Whether you envision a resort-style oasis or a sleek modern retreat, Golden Landscapes has the skills and experience to bring your dream pool to life, ensuring a luxurious and transformative experience for years to come. Get in touch with our team to schedule an appointment with us today!
What our customers are saying
Super impressed and extremely satisfied with the outcome!
"James came out asked what I liked, customized a design, and his crew put it together very quickly. Super impressed and extremely satisfied with the outcome!"
-Josh G.